Varicose Veins and Spider Veins Treatments In Marin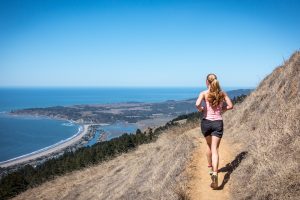 Marin is a beautiful coastal city in California known for its many trails, beaches, and national parks. Along with the many outdoor activities and seasonal temperatures comes an awareness of varicose veins and spider veins. Many of our patients report first noticing these while being active outdoors.
Because the underlying cause of varicose veins (venous insufficiency) affects more than 25 million Americans, it is common to see high rates of patients in places like Marin. Although spider veins can be bothersome and damage self-image, varicose veins are more serious. Varicose veins can cause pain, discomfort, and interfere with sports. Tennis, hiking, cycling, running, walking, and many other common activities in Marin can be impacted by this venous disorder.
The good news is that there are many treatment options available. These include vein ablation therapies like radio frequency ablation, endovenous laser therapy, and VenaSeal, as well as sclerotherapy for spider veins. Only a doctor (and ideally a vascular surgeon) can determine what treatment is best for you.
Vein Treatments for Marin Patients
Marin hosts various clinicians who treat veins. They include various sub-specialists such as phlebologists, plastic surgeons, interventional radiologists, cardiologists, vascular surgeons, and even sometimes primary care doctors. Varicose veins are easy to diagnose with an ultrasound. However, when looking for vein treatment, there are two critical factors to look for:
The practitioner should specialize in vein treatment. Some doctors are not vein specialists. Because the primary cause of varicose veins is failing vein valves that do not properly close, it is critical that the doctor providing the treatment understand exactly how this part of the body functions.
The practitioner should be a surgeon. Varicose vein treatment is quick (about 45-60 minutes) and can be done in a doctor's office, but it does require a small incision and it is best that this be done by a licensed surgeon. Only a surgeon can address post operative complications and take complex cases to the operating room if necessary.
Because of these two critical factors, you may want to look outside the city of Marin to find the best vascular surgeon. Located just across the beautiful Golden Gate Bridge near UCSF and St Marys (Dignity Health), the San Francisco Vein Center will welcome you to our warm and inviting office. We'll provide you with a thorough examination of your problem, listen to your needs, and confirm your diagnosis with ultrasound if necessary. We also have offices in Daly City Seton Medical Center. Además, nuestro personal habla español.
Cost of Vein Treatments
Marin patients pay the same as anyone else. Office visits are covered by insurance under specialist services and almost all treatments are covered by insurance. See our list of health insurance companies that are in network with us. The only other cost to you is your time and a short recovery. Varicose veins rarely recur and almost all procedures are done in-office. There's no reason to live with pain and discomfort. Contact us to request an appointment 415-752-1122.
A Personal Note from Doctor Aquino to Marin Vein Patients
Marin is one of my favorite places in the Bay area. In fact, I started my career at Marin General Hospital and I am a member of the San Francisco Marin Medical Society. My children went to school in Marin and played in their baseball leagues. Because of this connection, I enjoy treating patients from Marin.