Varicose Veins and Spider Veins Treatment in Mill Valley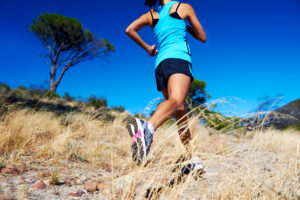 Mill Valley is a great place to live. It's a small town close to San Francisco with quick access to Mt Tam, and t's a great place for hiking, biking, and running. As the warmer summer months approach, people who are active and have varicose veins or spider veins seek treatment. These veins are not only unsightly, but they can cause discomfort and even pain.
Millions of people across the United States are affected by a condition called venous insufficiency. This disease is the cause of varicose veins and can sometimes cause spider veins. In the initial stages, spider veins can be just cosmetic. But when venous insufficiency progresses, varicose veins can disrupt your lifestyle and make it difficult to enjoy your favorite activities. Active people in areas such as Mill Valley usually seek treatment to feel better and look better.
Relief for Varicose Veins
New treatments for varicose veins are fast and effective. The majority of procedures can be performed in the office and require little down time if any. Residents in Mill Valley and the surrounding areas are typically active and elect non invasive vein treatments. They include sclerotherapy, endovenous laser therapy (EVLT), VenaSeal Closure, radiofrequency ablation (RFA), and more.
Choosing the Right Vein Treatments in Mill Valley
Here are a few important considerations when choosing treatment for spider veins or varicose veins. The quality of the physician you choose matters. This is why some residents in Mill Valley look to neighboring cities to find the best treatment.
Doctor Expertise: Varicose veins may be easy to diagnose with an ultrasound. But it is important to choose a physician who specializes in the vascular system. This is especially important when patients have any abnormalities. For optimal results, choose a vein specialist, such as a vascular surgeon or a specialist that knows more than just the venous system.
Choose a surgeon: There are providers who treat veins that are not surgeons. Only a surgeon is able to address certain post procedure complications. Also, practitioners who are not surgeons, have a limited toolbox of options to provide. For examples, see the difference between a vascular surgeon and phlebologist.
Clinic Reputation: Regardless of the type of treatment you need, check your doctor's reputation. Not only should you look for good online reviews, but make sure your provider is a board certified surgeon with a specific focus on varicose veins and spider veins.
What to Expect: Varicose Vein Treatment
The first step to relief of varicose veins is to schedule a consultation. We provide flexible appointments and online patient registration. During your visit, we complete a thorough examination which may include an ultrasound followed by a detailed diagnosis. Our goal is to partner with each patient and find the best treatment plan. We always listen to your needs and allow plenty of time to discuss available options.
Almost all vein procedures require little to no downtime and are performed in the office to ensure your comfort. Follow-ups are scheduled for most procedures to answer questions and to ensure successful treatment is completed.
Patients who want to receive sclerotherapy (treatment of spider veins) may schedule without a consultation. See our information on sclerotherapy. This is typically for patients who are experienced with sclerotherapy or know they have no underlying conditions like venous insufficiency.
Vein Treatment Costs
Almost all insurance plans cover office visits, diagnostic ultrasounds, and treatment. However sclerotherapy or spider vein treatment is rarely covered because it is usually considered a cosmetic procedure. There are some exceptions. See our article on insurance coverage for more details.
Insurance can be complicated and confusing. Treatment costs can vary depending on your insurance plan. For those who need help understanding their benefits, our staff is knowledgeable and can help answer any questions.
Talk to a Vein Doctor Near Mill Valley
There is no reason you should be tolerating the pain and discomfort of varicose veins and the unsightliness of spider veins. If you live in Mill Valley, we invite you to see our providers at the San Francisco Vein Center. Call our office to book a consultation: 415-752-1122.