Varicose Vein and Spider Vein Treatment Options in Corte Madera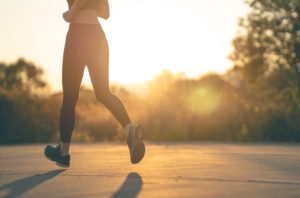 Corte Madera might be relatively small compared to other nearby towns in Marin, but this area is an excellent location for families and outdoor enthusiasts. Whether you are strolling down Magnolia Ave in Larkspur or enjoying the outdoor shopping at The Village at Corte Madera – you want to feel good when on your feet all day. However, these kinds of activities can be hard for those who suffer from varicose veins or spider veins.
Residents in Corte Madera aren't alone in their battle against venous insufficiency which is the condition that causes varicose veins and spider veins. This disease is diagnosed in millions of people throughout the county, leading to a variety of health concerns. Not only does this condition make you feel self-conscious about your legs, but it can also hurt your lifestyle due to pain and discomfort.
Process for Diagnosing Varicose Veins or Spider Veins
If you are looking to treat spider veins or varicose veins, the first step is to choose a specialist. Some doctors or med spas treat veins without fully diagnosing the condition. While this may help symptoms in the short term, varicose veins can recur if the root cause is not treated. It is important to get a full diagnosis by starting with a history and physical, followed by an ultrasound if necessary. It is best to see a specialist that works with the complete vascular system (arteries and veins) such as a vascular surgeon.
During the initial consultation, the doctor should perform a full examination. The doctor can then determine an accurate diagnosis and put together a personalized treatment plan. The goal is to relieve symptoms and help you minimize the risk of complications, such as ulcers, swelling, and discoloration.
Effective Varicose Vein Treatments
Not only is it important to seek a vein specialist, it is also important to seek a doctor who is qualified to perform all possible vein treatments. Many doctors are only qualified to perform certain treatments which can result in using a less effective treatment. Typically, a surgeon is qualified to perform the full array of vein treatments. Common treatments include:
Are You A Good Candidate for Varicose Vein Treatment?
Anyone can schedule an appointment for a consultation. Insurance typically covers all consultations and diagnostics. At the San Francisco Vein Center, our staff assists with every stage of the process – from diagnosis to treatment and follow-up appointments.
The good news is that many insurance providers cover the cost of diagnostic appointments, ultrasounds, and varicose vein treatments. Cosmetic services for spider veins typically don't fall under insurance coverage. Our staff is happy to help you identify out-of-pocket costs for your upcoming treatment plan.
Live in Corte Madera?
Many residents in Corte Madera look for vein treatment centers in nearby areas, such as San Francisco where there is a large selection of vein specialists. Schedule a consultation to learn more about spider vein and varicose vein treatments: 415-752-1122